New Features and Enhancements
The following features and enhancements are available in this release:
A new field (crowdstrikeFalconDeviceFound) has been added to the Policy engine of the Admin Console allowing system administrators to configure a rule that detects a CrowdStrike Falcon device.

System administrators can now search for a specific user when assigning a user to or deleting a user from a group. The new search field allows the system administrator to type in a name instead of scrolling through the list to find the name.
Resolved Issues
The Authenticator now correctly recognizes the macOS antivirus on or off condition when set in policy. Previously, the Authenticator did not correctly check this condition.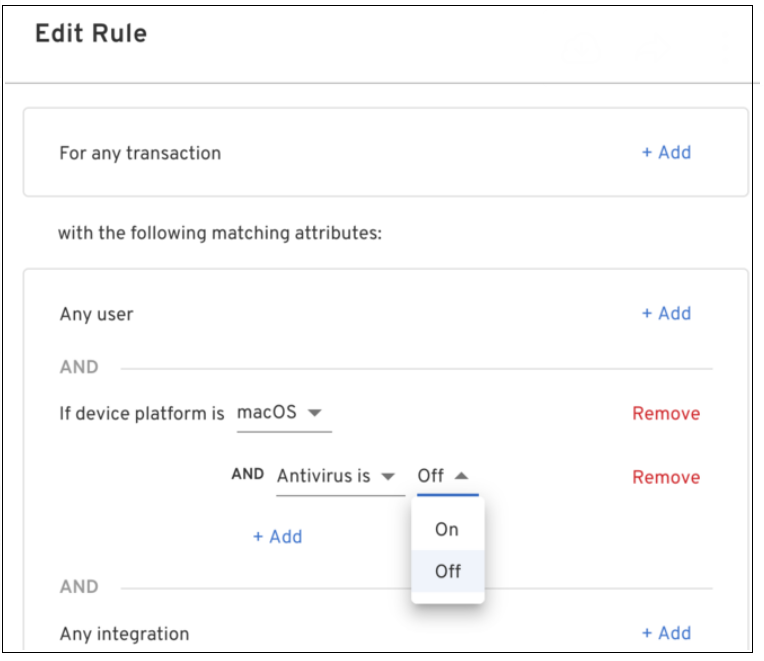 OS Support
The following operating systems were tested and certified for this release:

Android 9, 10, 11, 12

iOS/iPadOS 12.2, 13, 14

macOS 10.14, 10.15, 11, 12 (Monterey)

Windows 10, 11

Linux: Ubuntu 18 LTS, Ubuntu 20 LTS, CentOS 7, CentOS 8