This article provides an overview of what to do if an error is noticed referencing credentials not being found on a given device.
What's the issue?
When attempting to authenticate I am being presented with an error message stating their credentials could not be found on that device.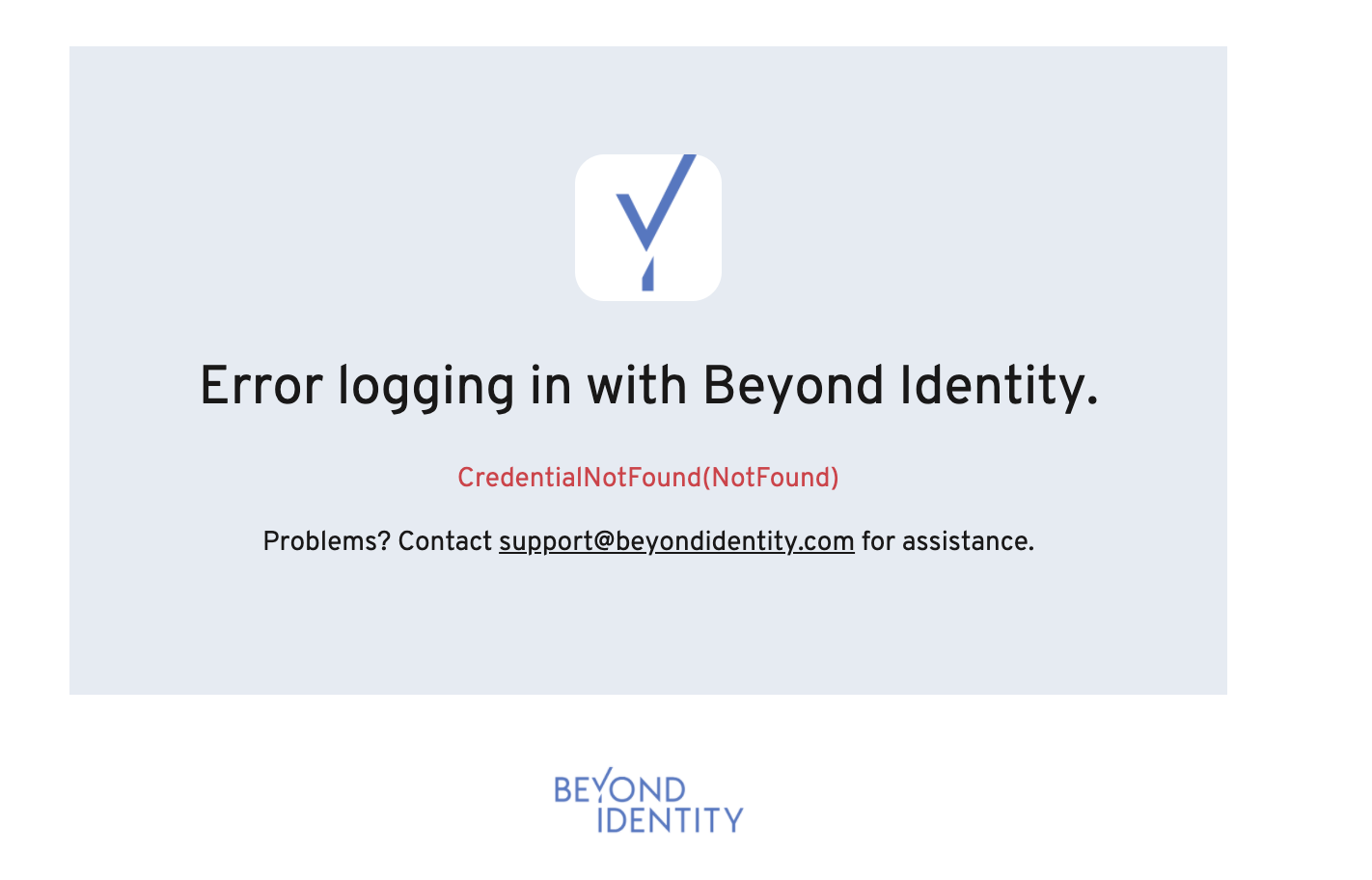 What's the solution?
A user can resolve this independently if they have another actively enrolled device in Beyond Identity. They can achieve this by migrating their credentials from the active device to the device that does not have the credentials registered.
If that user does not have an active enrolled device, an administrator would need to re-enroll that user from the Beyond Identity Admin portal.
Articles covering how to migrate your credentials to another device is listed below.