Impacted System
All supported Windows platforms.
Problem Description
The Windows Defender detects one or multiple Beyond Identity authenticator DLL files as malicious software and stops the installer or prevents using those files, causing the Beyond Identity authenticator to fail to launch.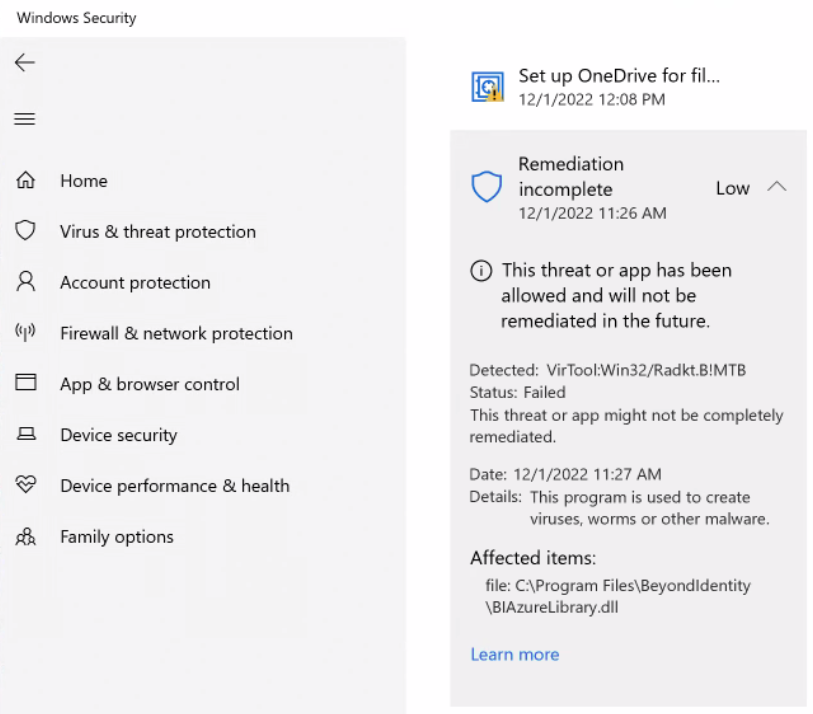 Solution
Microsoft has acknowledged that they were detecting a false positive on our software, and they have implemented a fix to the definition files.
The changes will be reflected in the security intelligence version 1.389.2374.0 or later. They request that you update to the latest version and verify that the issue has been resolved.
The latest security intelligence update is available for download here:https://www.microsoft.com/en-us/wdsi/definitions.
How to Check Definition Version
Open Windows Security and navigate to the Virus & threat protection page. Find the Protection updates link and open it.